AI Tool Description
tl;dv is a powerful transcribing and summarizing app that automatically marks key moments in your calls.
The app boasts a range of features, including quality call recording with accurate transcripts and speaker tags, AI-powered notes, keyword search, and integration with CRMs like Salesforce or Hubspot. With tl;dv, users can easily create highlight snippets from their AI summaries with just a few clicks, and the app's integration with Slack and email makes sharing links to recordings a breeze.
This app is perfect for:
Product and Engineering teams,
UX Researchers,
Sales and Customer Success teams,
Remote teams and more.
Features
Quality call recording
Accurate transcripts with speaker tags
AI-powered notes
Keyword search
Integration with CRMs like Salesforce or Hubspot
Visit website
Last updated: September 12, 2023.
What people are saying about tl;dv
Other related tools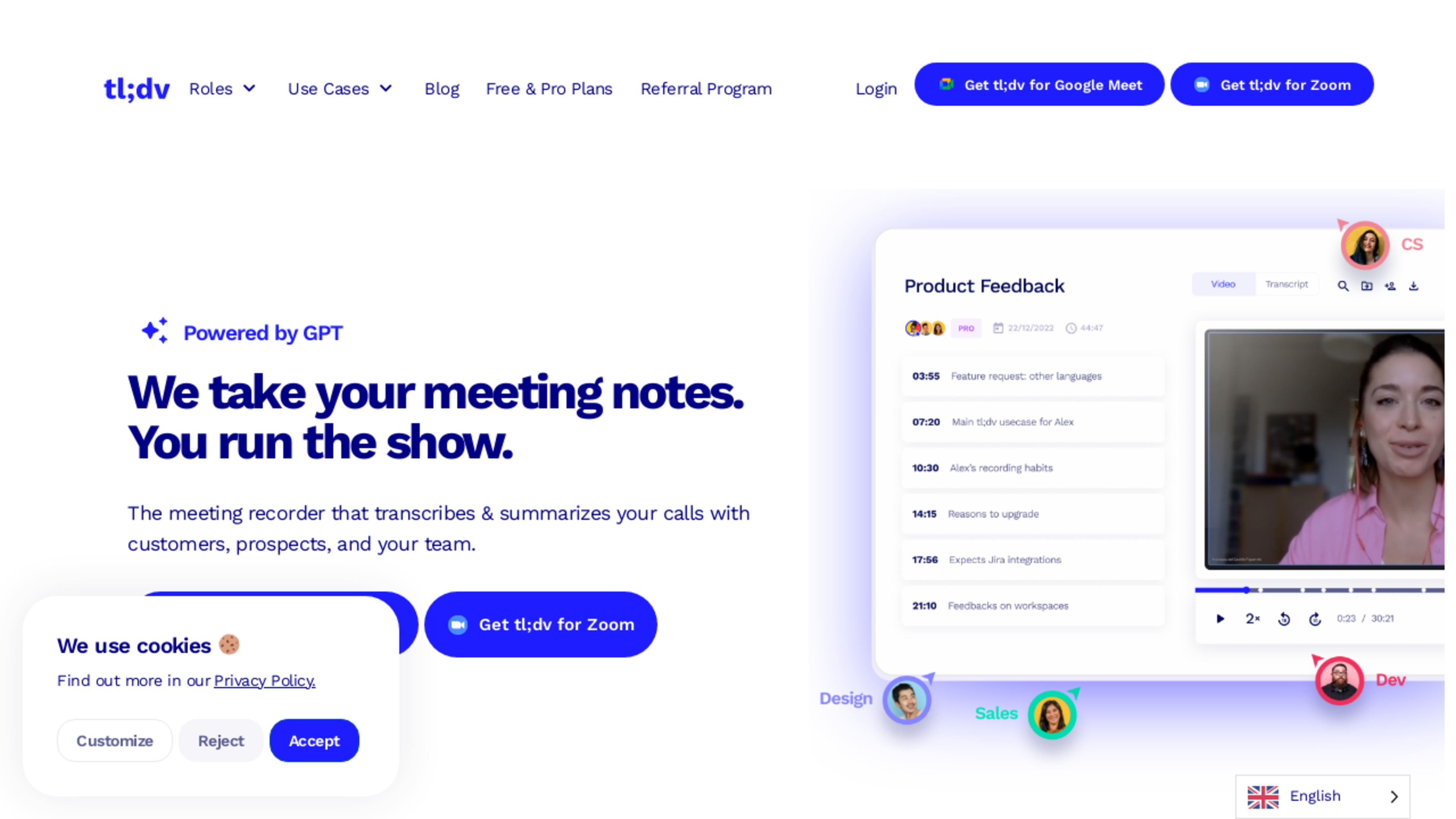 AI-powered meeting recorder that transcribes and summarizes calls.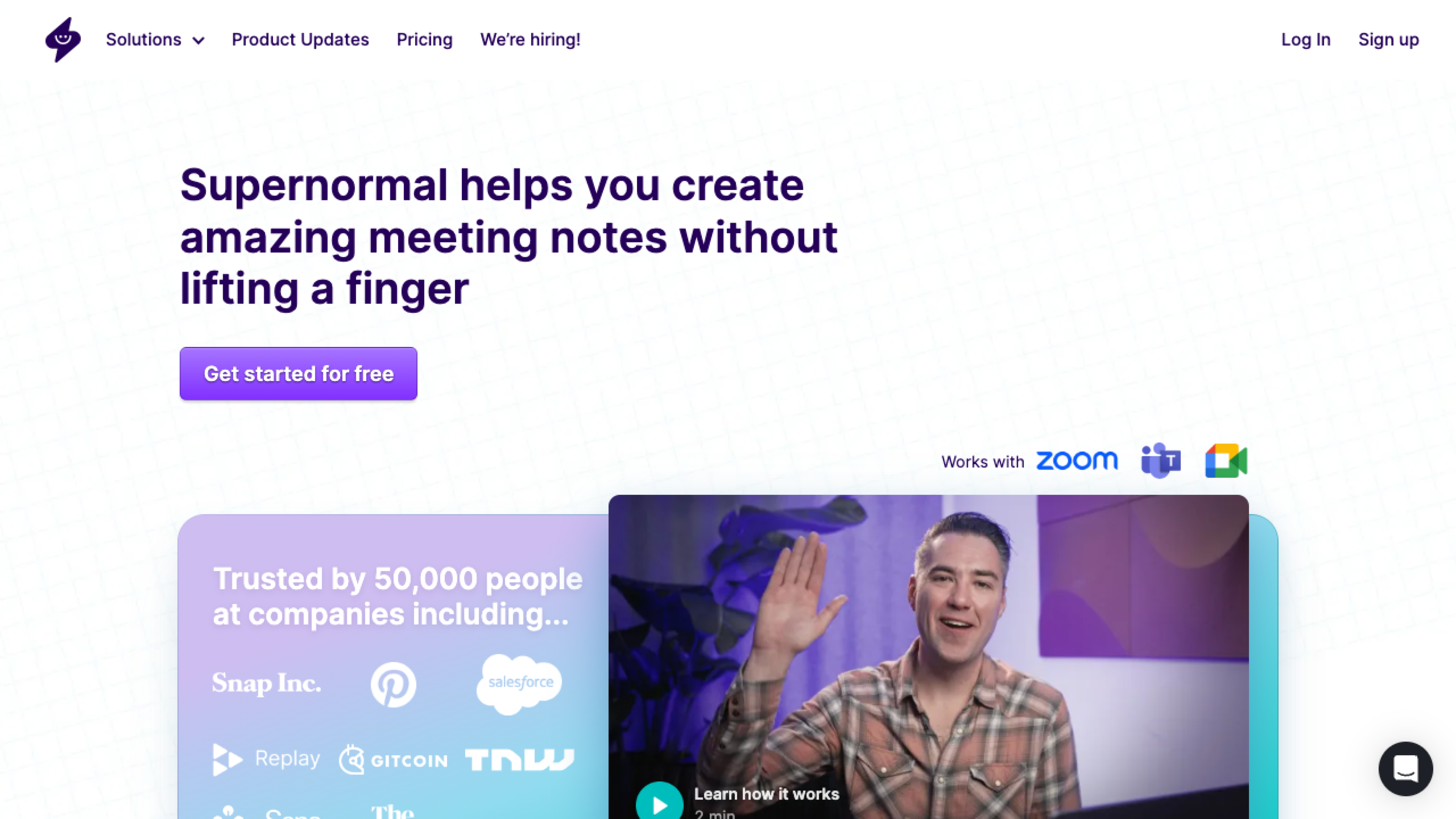 A platform for AI-powered asynchronous video updates to keep teams connected and productive.
Otter.ai is an AI meeting assistant that automatically transcribes meetings in real-time, captures action items, generates summaries, and integrates with popular communication platforms like Zoom, Microsoft Teams, and Google Meet. Boost productivity and save time with this AI-powered note-taking tool.